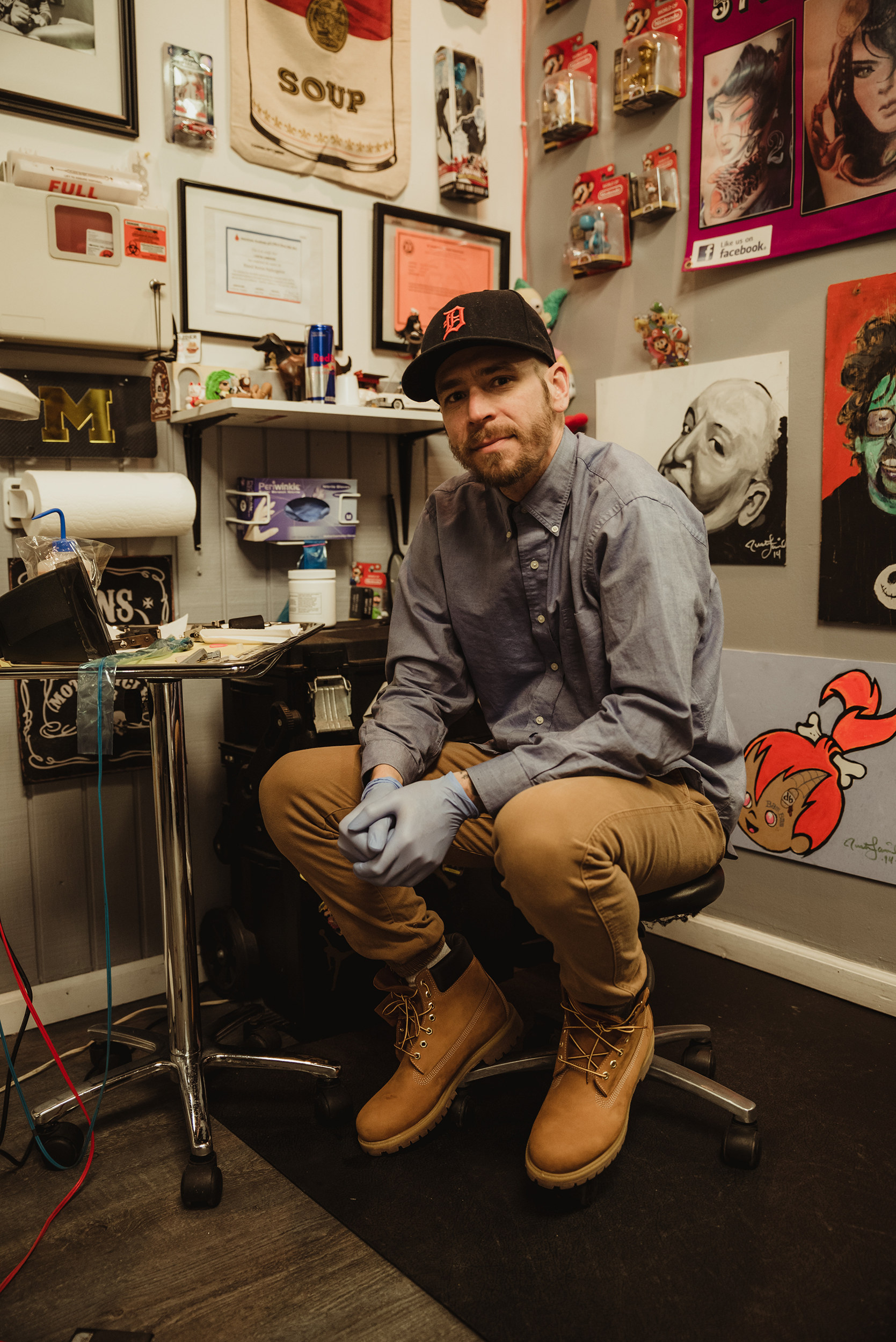 I was born and raised in Niles, Michigan. I have been a Professional Tattoo Artist/Piercer for well over a decade. Growing up I always took a liking to drawing and artwork in general. After high school I had no plans to go to college because I had a strong desire to make a living doing something I loved, which was my artwork. What better way to share your artwork then to put it on someone for a lifetime of meaning to them. I can do a broad spectrum of art with tattooing from black and gray, to full color pieces, to traditional art but I find that I especially enjoy doing new school pieces. Stop in or call anytime to book an appointment with me! I promise you will not only get an exceptional tattoo but you will have a great experience with me as well! Stop in to check out my Portfolio!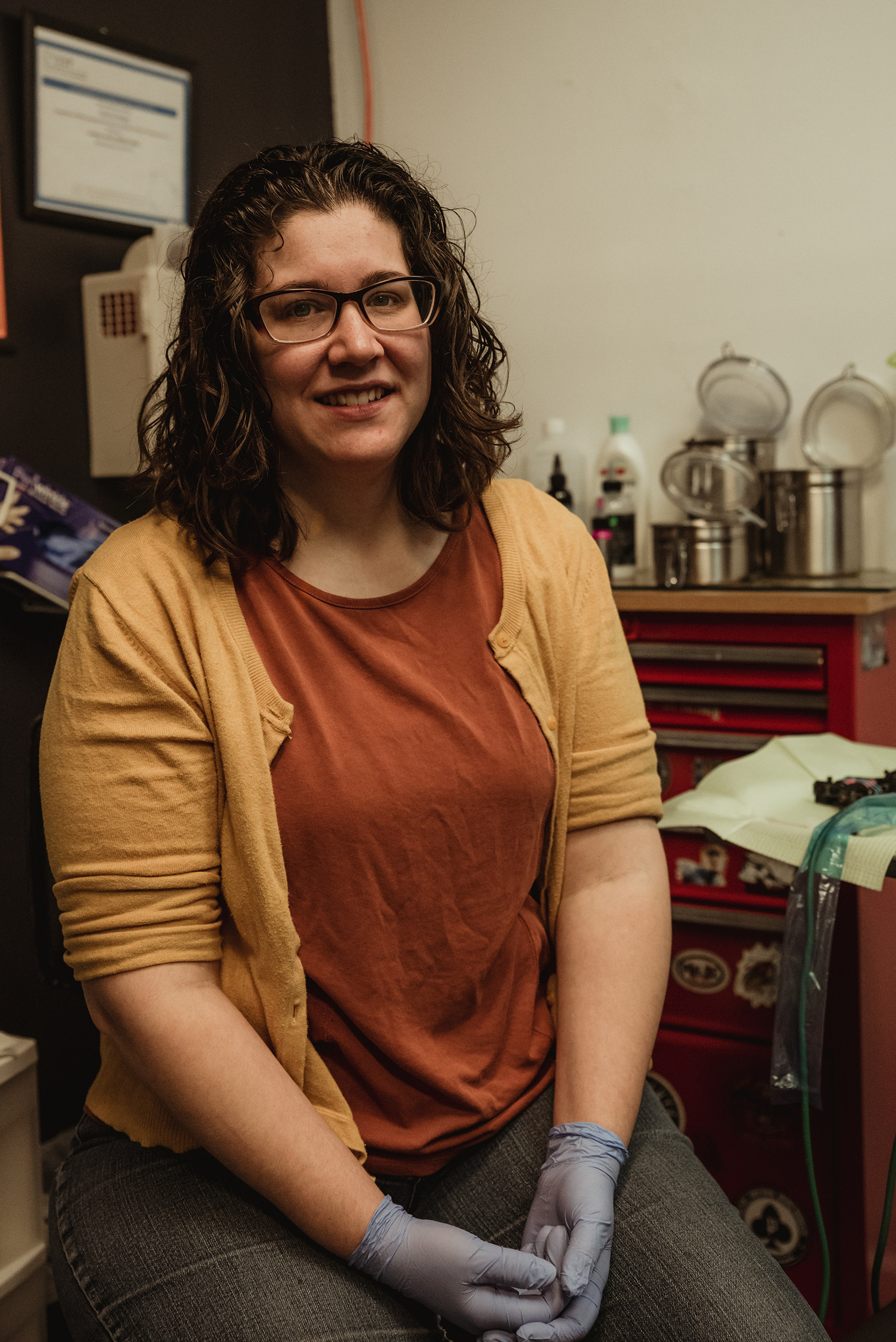 Torie Kelley - Tattoo Artist
I have been tattooing since 2007. Tattooing to me is art on skin and art has been my passion since I was a young kid. When I tattoo a client, I bring my artistic ability to the tattoo. I strive to deliver a unique and personal feel to every tattoo that I give. Designing tattoos for clients is one of my favorite parts about tattooing. I love bringing to life the ideas that clients have by making them into tattoos. I have a very broad range of tattoo experience and can do anything from a simple name to a tattoo that is complicated and detailed. I love working in all styles and specialize in both gray wash and full color.